Nov 21, 2020 06:04 PM Central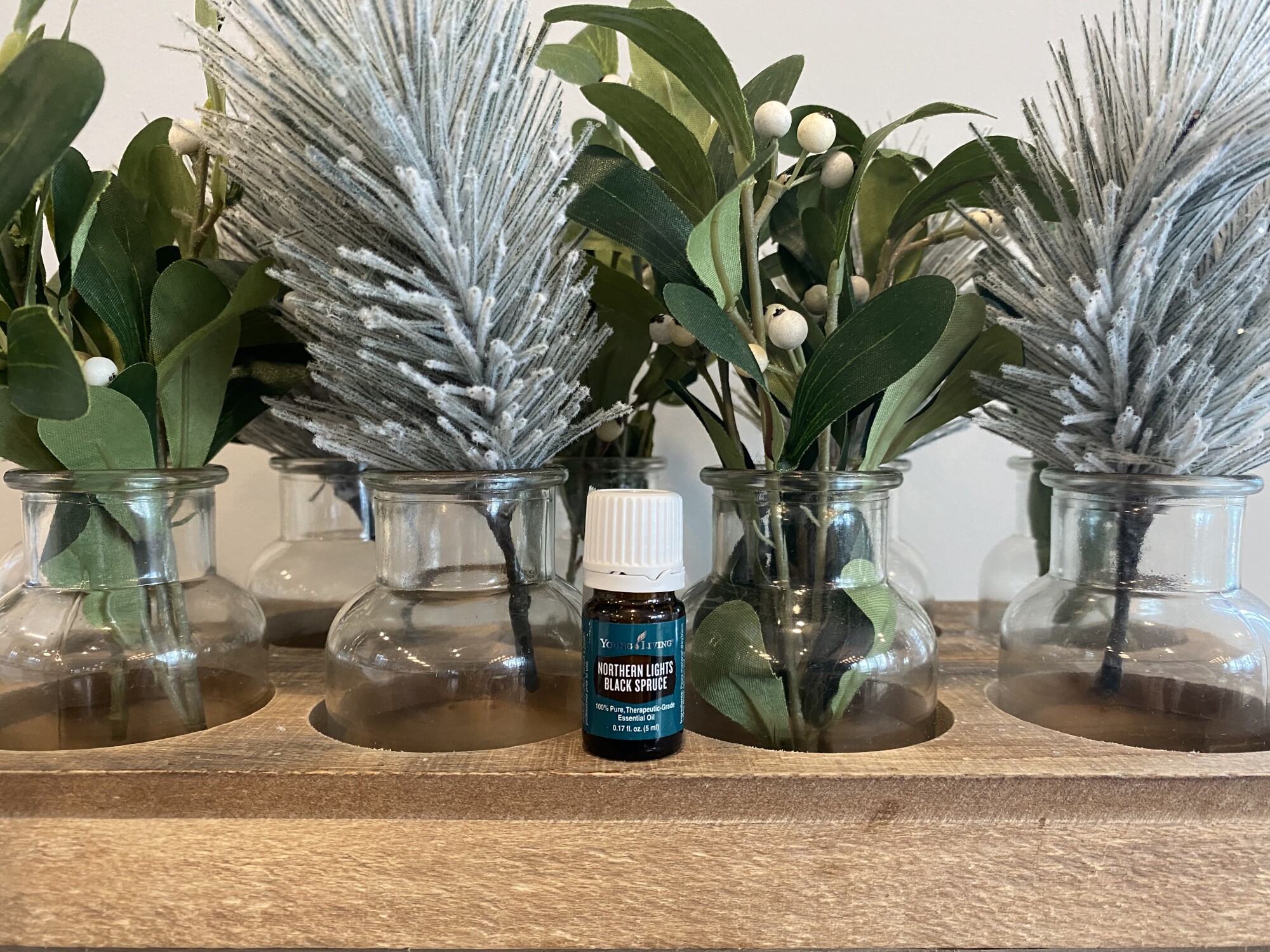 Co-authored by Kim Downey
You may be asking what is Feng Shui and why do I need it? Feng Shui is a powerful ancient Chinese method of arranging your space to create more harmony and a better flow of energy. Who wouldn't want more harmony around the holidays - Peace on Earth, Joy to the World. 2020 has been a year where many of us have been confined to the home office or working from our dining room table, feeling the stress of our home and work life merging into one. Others are working in essential businesses feeling the anxiety of Co-vid and their health.
This year more than ever, we need to approach the holiday season with intention. What if this incredibly powerful process that is over 5,000 years old, could help strengthen your relationships, bring you more joy and creativity into your day and help you create a feeling of wealth and abundance in your home? Feng Shui works through the use of intention, symbolism, and the five elements (wood, fire, earth, metal, and water). The holiday season is the perfect time to utilize Feng Shui enhancements to bring a feeling of peace and harmony into your home.
Essential Oils have also been used for thousands of years and are a powerful companion to Feng Shui. You have probably heard of essential oils, but may be wondering what they have to do with the holidays. Everything! Our sense of smell is closely linked to the part of the brain that is associated with memory and emotions. Aromas can evoke fond memories of holidays past and help create new ones. Essential oils can uplift emotions and ease stress for a festive and lighthearted mood. (Not to mention offering immune support for a healthy holiday!)
Take a few minutes to set your intention for how you want the holidays to feel for you and your family. Inhale an essential oil like Frankincense or Cedarwood that is wonderful for meditation and grounding, then write down your intention. Identify how it will be different this year. Let yourself feel those emotions. A wonderful blend like Release facilitates the ability to let go of anger and frustration. It also promotes harmony and balance when diffused. A great oil blend to use to let go of what no longer serves us, and set intentions for the future.
Many families have been forced to take a look at their homes to accommodate working at home and remote learning. Feng Shui allows you to create rooms in your home that support different areas of your life. The Bagua Map when placed over the floor plan of your home can inspire you and guide you with a new way to approach your holiday decorating. Colors, symbolism, and elements are a powerful way to enhance a room and create powerful reminders of the life you want to create. Diffusing essential oils can create the right atmosphere whether it be lifting the mood, focusing on work, or unwinding.
Here are a few fun ideas to get you started. When you walk through your front door, the back right corner of your home is the Relationship Area. You can activate this area of your home and life by decorating with the colors pink and red. Decorate with items in twos like a pair of doves representing togetherness and peace in your relationships. Harmony in all relationships is a very important part of creating a happy and healthy holiday season. If you celebrate Christmas and have a pink tree, this would be a great area for it! Remember as you are decorating that intention goes a long way, so think about what you want to manifest in that area of your life. Look around the room, do you have a lot of decorations that are expressing loneliness or sadness. Move it out! Pay attention to how colors make you feel and also how the other members of your household are affected by it.
If you have very active children, then you may want to tone down the colors and use more muted shades. Red can really heighten the energy of a room so be careful how much you are using. In Feng Shui red represents the fire element and too much can cause heated arguments. The essential oil blends Joy and Harmony are perfect for this area to open the heart, ease tension, and promote feelings of love. They both contain Rose, Geranium, and Ylang Ylang. (historically used to cover the beds of newlyweds). Peace & Calming and Stress Away are two wonderful blends to promote calm.
In the front right corner of your home is the Helpful People and Travel Area. A wonderful area to place angel figurines and other spiritual items that help lift up your spirits. Many of us won't be traveling for the holidays this year and staying closer to home. It's a perfect place to display photos of places you've traveled over the holidays that bring you joy. You can also cut out pictures of places that you want to visit in the future and create a vision board here. A fun way to get the kids involved and help you manifest new experiences in 2021. The element for this area is metal so get out that silver tinsel or place your beautiful silver Menorah here. Ornaments that represent travel can really boost the travel energy here. Diffuse the essential oil blend Gratitude that contains powerful oils like Frankincense, Myrrh, and Northern Lights Black Spruce. Offering gratitude for what we have can help attract more of the same.
In the back left corner of your home, you will find your Wealth and Abundance Area. The element here is wood so a great spot for a Christmas tree or decorations made out of wood. A bowl of pinecones can physically bring in the wood element and add evergreen oils like Pine or Idaho Balsam Fir for a woodsy aroma and to promote grounding. You can also add a water element since it nourishes wood by adding an essential oil diffuser, a tabletop fountain, or a vase of flowers with fresh water. I recommend diffusing the essential blend Abundance containing oils used by ancient cultures to attract abundance and magnify joy (orange, Frankincense, Clove, Cinnamon, and more).
Create a feeling of wealth by decorating with the colors purple, green (the color of money), and gold. Use decorations that look and feel wealthy. Get rid of or fix anything that is broken in this area. Light up this area with twinkly lights and pretty lamps or light fixtures. If your dining room is here, get out your beautiful dishes and crystals. Be sure to use what you have so you can be open to receiving more wealth and gifts in your life. Bowls of fresh fruits and nuts are another sign of wealth abundance.
Take a walk around your home and take notes today. Make a list of how you feel in each room. Do you need to declutter first? Do you need to calm the space and remove your everyday décor to make room for your holiday decorations? You'll save yourself a lot of money if you take the time to inventory the decorations you already have before you go out and buy anything new. Let the Bagua Map and hour essential oils inspire you to create areas that enhance all areas of your life bringing in a sense of balance, peace, and excitement for the new year.
Excited to learn more about intentional decorating and how to use essential oils to create a more peaceful living environment? Join our upcoming holiday workshop on Wednesday, December 9 at 12 pm Central.